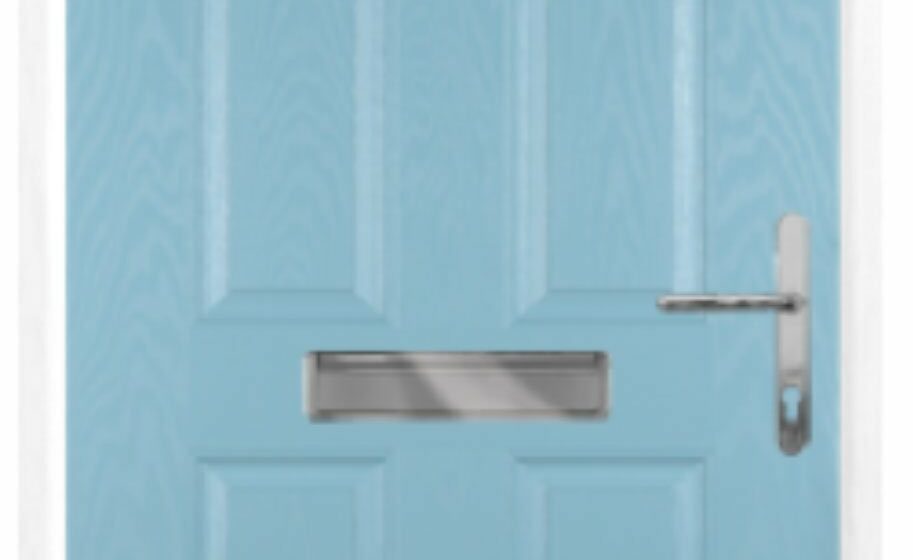 Choose the tranquillity of a blue front door
with all of its chaos and confusion we discover the tranquillity that can only be found in our own home. If you are thinking of changing your front door why not bring that tranquillity a step closer by choosing a blue front door from Global Door, you will then be able to enjoy that calming feeling of contentment as you approach your new front door and what could be more tranquil and calming than the 4 panel single arch in duck egg blue.
Although water is considered a tranquil medium when viewed as the sea a lake or a river, it is somewhat different when that water is rain driving at your front door, but with a Global Door you can rest assured the water will stay on the outside and the tranquillity on the inside.
Global front doors are always of excellent quality and we show our commitment by going the extra distance to ensure customer peace of mind by ensuring and advertising that our doors meet all relevant standards, "Secured by Design" "PAS 23 & 24" plus we offer you an unsurpassed installation  service it's all there on our Global Door web site. If you need more convincing, do not take our word for it have a look at the Global  door web site, use the design option to find the door pattern of your choice and try the colour bar to check out your colour choices  your door will look good even before you add the hardware but when you add gold or chrome letter plate and door knocker your door will really look spectacular.
Find your own inner tranquillity with a blue front door from Global door, assured in the knowledge that you are buying a product and a service that is both proven and will stand the test of time. What better recommendation could there be than the recommendations contained in the reviews of those who have already chosen Global they are all there on TRUST PILOT