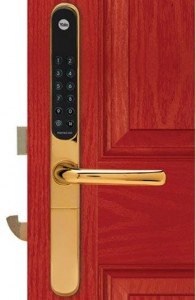 Show your Passion with a
Red Composite Front Door
Red they say is the colour of passion and we here at Global Doors are not aware of anyone who is more passionate about their products than we are, whether it be a red door you require or any one of the other ten colours our range of doors come in we are passionate about giving all of our customers the service we feel they deserve.
Red is a colour that is too bold for many and they shy away from making the passionate statement that the colour red conveys be it in clothes, decor, cars or even a red front door. We at Global Door are neither shy nor retiring we embrace all of our door colours and styles but ask us which we love the most  and we would say any style as long as it is red.
We do not want you to take our word or guide you in any way in your choice, the decision as the saying goes "is yours" so have a look at the Global range of door styles, we think they would all look good enough to be chosen as your new front door, but we admit to being a little biased as we are passionate about all of the Global Door range. If you have any doubts use the design option to find the door pattern of your choice and try the colour bar to colour your door red.
Using designer is easy, just follow the step by step instructions – it's so easy in fact that this red door was created in a couple of minutes – if we can do it so can you – and when you get to the "Installation" page we tell you exactly how much your door will cost – the cost you see is the price you pay – there are no hidden extras.
Global front doors are always of excellent quality and again we show our passion by going the extra distance to ensure customer peace of mind by ensuring and advertising that our doors meet all relevant standards, "Secured by Design" "PAS 23 & 24"and we are accredited with Fensa, Yale and most importantly DGCOS plus we offer you an unsurpassed service it's all there on our Global Door web site.
If your passion matches ours here at Global Door go ahead be bold and that little bit daring show your passion, make that statement and add that red front door to your home, we do not think that it will be a decision over which you will ever regret.