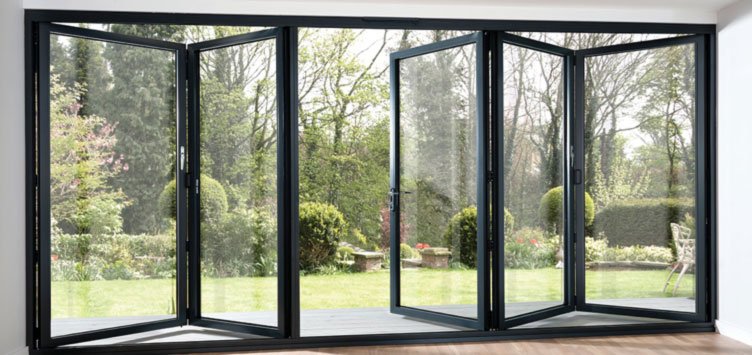 Why a Composite Front door –
We all have one and every now and then we need to change it for reasons of age, breakdown or possibly we simply fancy a change – so why should we choose a Composite Door?
Perhaps the first question we should be asking is what is a Composite Door and why is it better than other doors – as the name suggests they are constructed from composite materials with either timber or solid foam core a woodgrain GRP they have excellent thermal and acoustic properties because of their construction they all but eliminate problems such as bowing and rotting, and they have an anticipated life span up to thirty years.
Possibly the most endearing feature is that because of the methods of construction they can be manufactured to mimic ANY pattern or style of door.
The traditional alternatives to a composite door which all have their own good and bad points are timber, UPVC or Aluminium –
Timber Doors –
Wood the original material for door manufacture has been with us basically forever and we would never attempt to decry a quality timber door, against the correct background they can look stunning there are in fact some properties where only a timber door works, but for the average household they are neither the most practical or cost effective choice
They can look this good but what are the good and bad points
The Good points –
Appealing warm welcoming feeling
Damage in the form of scratches and dents can be easily rectified
When hand manufactured by quality tradesmen they are a thing of great beauty
As timber is a natural material – doors can be formed into a wide variety of styles and of course as they are generally varnished or painted – endless hours can be spent choosing and applying your preferred finish.
The bad points –
The previously mentioned cost a craftsman manufactured door can be very expensive
The downside of timber being a natural material is that it can be prone to warping and bowing due to seasonal temperature changes, this can be particularly bad in winter if the door is subject to the prevailing wind and rain. The other long term consequence of exposure to the elements is that they can rot practically anywhere so correct mastic sealing of frames and varnish/paint protection of doors and frames is essential.
They can shrink in the heat of summer causing draughts and expand in the cold and wet of winter, causing the door to stick and jam.
We have mentioned it a couple of times already but we cannot stress enough that they require regular maintenance and upkeep. re-painting/ re-varnishing annually and cleaning monthly is the typical requirement
UPVC Doors
UPVC – Unplasticized polyvinyl chloride, a rigid, chemically resistant form of PVC the material is very low maintenance incredibly versatile and cost effective, used to make a variety of building products notably for plumbing and drainage, including drainpipes and guttering.
UPVC first came to the attention of the door buying public during the late 80s and early 90s when it was first used in the manufacture of doors and windows which proved an instant success as they were comparatively cheap and needed minimal upkeep compared to their timber equivalents
The good points –
UPVC is an inert material therefore is both resistant and durable to all weather elements
They are through coloured (normally white) therefore little is required in the way of decorative maintenance and mechanical maintenance comprises a check of locks and hinges.
Cost effective
The bad points _
UPVC doors are perfectly functional and provide a very cost effective solution however much as they have improved with styles and colours in recent times they are now often considered dated in appearance:
Probably the strongest downside to UPVC doors is their security due to their construction it is not difficult to force door panels with a minimum of physical force they are much less secure than either timber or Composite.
Designs/ styles tend to be limited and white is still the predominant colour although new colours are now available
They are difficult to repair if they are scratched dented or if accessories become loose
Over a number of years, the UPVC can become brittle making the door more susceptible to break ins and that same time issue can also lead to discolouring.
Their appearance can appear "Clunky and out of balance "due to the disproportionate size jamb /frame' used in the door construction.
Aluminium Doors –
 The material that keeps re-inventing itself in door manufacture very popular during the 70s and 80s but crashed out of popularity with the advent of UPVC on the grounds of cost and maintenance. The aluminium door has never really gone away although its presence in the household environment may have diminished it has always maintained a strong presence in the commercial market and with the use of anodising and powder coating techniques it is now available in a vast range of colours. Like a "Phoenix "aluminium is again on the rise in the domestic market this time as one of the main materials used in the manufacture of "Bi-fold doors"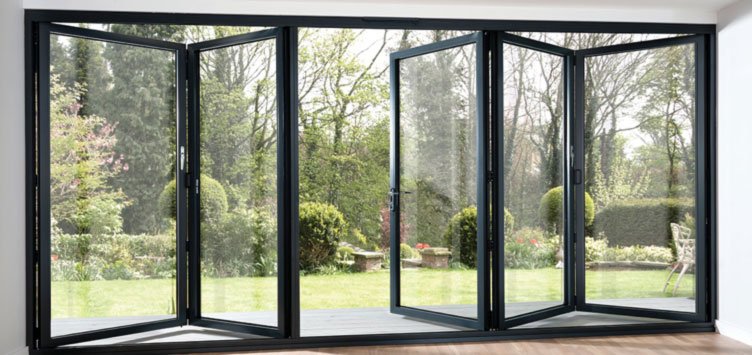 The good points –
Aluminium is an inert material therefore is both resistant and durable to all weather elements
Because of their strength they are ideal for doors with large glazed areas i.e. French/ patio doors.
The bad points-
The Cost – they do not come cheap
The plain grey of raw or tarnished aluminium has been replaced by any colour that you would wish to choose provided you are prepared to pay for it.
Limited styles are available for domestic use
They are difficult to repair if they are scratched dented or if accessories become loose
Composite Doors
What are they – see the top of the page introduction they are the "new kid on the block that has over recent years swept all the opposition aside.
The good points –
Everything we have previously noted but here they are again –
Styles, traditional, contemporary, cottage, there are dozens of them, colours we have seen up to eighteen but most manufacturers offer at least twelve and accessories for glazing and hardware, there is something to match every taste.
The GRP skins with wood grain effect are both visibly appealing and extremely durable requiring very e maintenance.
Factory engineered under quality controlled conditions with reinforced frames and laminated materials is all part of a strong and durable composite construction that creates a solid and secure door.
Excellent thermal and acoustic insulation qualities ensure that your home is comfortable whatever the season.
The bad points –
We are yet to find them but then of course here at Global Door part of the GFD Group of companies we are bound to say that because we sell the excellent Doorstop door through our on line web site –
Doors that come in eighteen designs and thirteen colours with simply masses of accessories, glazing and hardware – the rigid polyurethane core of these doors ensures that they will provide you with the very best in thermal insulation to keep you warm on even the darkest and coldest of winter days
Here at Global Door we think composite doors are great but only when they are correctly installed and one way to ensure this is to let our dedicated installers do the job for you check out our first class installation service and when we deliver and install your door we provide you with all the certification and guarantees to ensure your total peace of mind in both our product and service. When the doors look as good as these it's easy to see why we at Global Door are hooked on Composite doors
Replacing your front door is a big deal particularly as it is the safety of your family and possessions we are talking about we at Global Door recognise this fact and our track record is endorsed by all of the clients for whom we have installed doors – they believed in us and you can to – check out what they have said about us in their independent Trust Pilot reviews