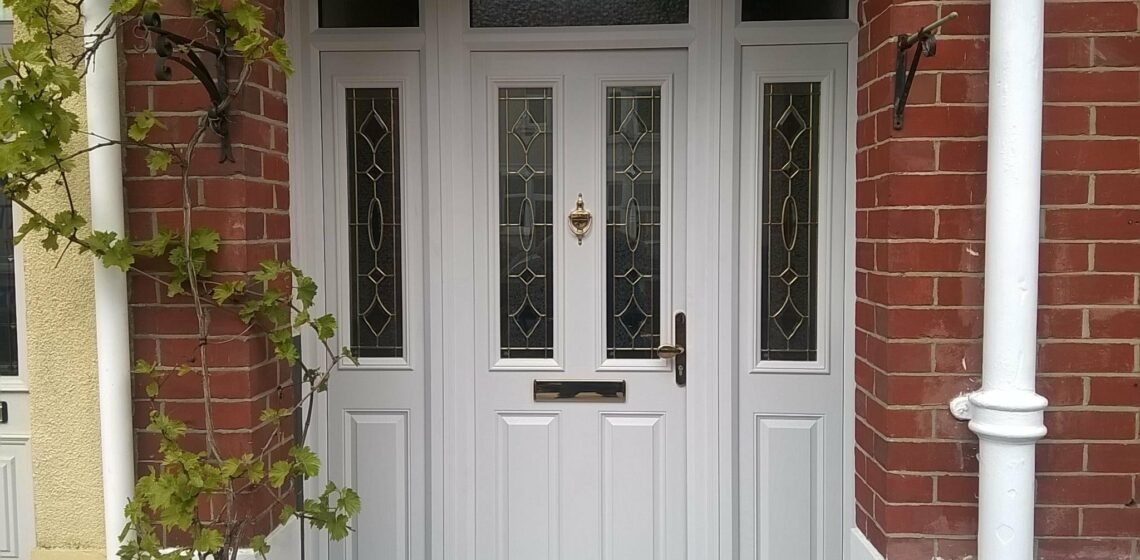 Double glazed front doors
Yes, it is double glazed – Zinc Elegance pattern
High up on the list of frequently asked questions from our customers is the question –
Are your glass door panels double glazed?
The simple answer is yes, they all are
The more complex answer is yes, the use of double glazed panels is essential to maintain the doors thermal and acoustic insulation qualities and assist with the structural integrity of the door – but the answer from the Global Door perspective goes much deeper- we know what our customers want and that is exactly what we at Global Door aim to provide, not only do they want a stunning range of doors in an exciting range of colours – they want glazing options that set there door aside from the rest and give it an individual feel, which is why we provide a range of options where door and glass are designed to be compatible that means a choice of over forty glass designs, something for everyone from simple obscures to complex coloured and leaded lights.
All of our glazing units are provided as pre-glazed cassettes which comprise the outer patterned glass the inner clear or obscure backing glass and the glazing bar frame and beading – the cassette slots into and is sealed into the preformed recess in the door.
A word of caution – always remember if you can see out others can see in so if you require privacy you will need to ensure that your backing glass is obscure – as glass is a transparent material it is difficult to portray accurate representations of some examples therefore if you are in any doubt as to whether your backing glass is clear or obscure – please ask – better to get it right first time. If you are experiencing difficulty in selecting your glass from the web site for a small cost we can provide a sample of your choice to ensure that you are getting exactly what you want.
At Global Door, we believe our composite doors glass designs are the perfect final piece of the design to add grace and style to any door; As part of the Global door web site we offer you the opportunity to design your own door pick your own frame, your own door, and most importantly pick your choice of glazing and your own accessories our interactive web site will grow the cost of your door as you make your selections- which means you can constantly change your design to ensure that you have the door that you want and can decide if it falls within the budget which you wish to pay. The beauty of our door designer is that it does not limit you to one design – you can edit and change as often as you wish until the moment arrives when you know that you have found the perfect door for your home.
The above are just three of the numerous glazing options that you will find when you design your door on the Global Door, door designer but there are so many more to choose from, glass designs are what make your door truly personalised to your own identity – it's never an easy choice with so many stunning options.
Although our standard glazing cassettes provide excellent thermal and acoustic insulation in line with current legislative standards we can if required also provide a cassette with an upgrade in the "u" value by introducing a thermal glass alternative into the clear skin of your glass cassette.
Should you not find what you are looking for in our extensive range of glass designs simply give us a call and if your requirement is out there in the market place we will track it down and source the cassettes it's all part of the Global Door service.