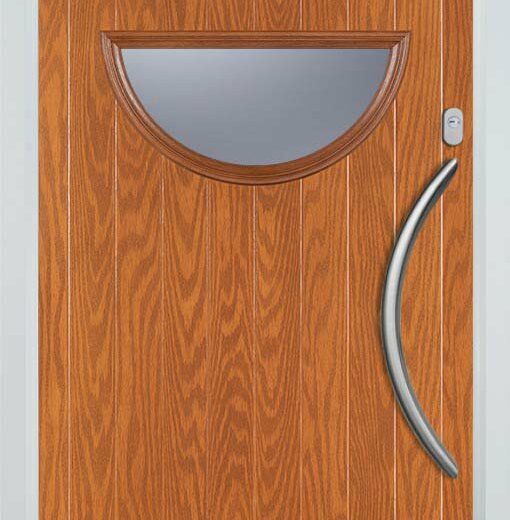 As a founding member of the DGCOS (Double Glazing & Conservatory Ombudsman Scheme) Global Door fully understand the benefits of DGCOS membership to both consumers and companies alike. A recent news story has cemented this fact, and shows that the DGCOS is a scheme that really does have the best interests of the customer at heart.
Like so many customers, Mr. Hayes had paid a deposit in good faith to a local company to supply and install a conservatory and front entrance door. Unfortunately the company went into liquidation, leaving Mr. Hayes £1635.00 out of pocket.
Ordinarily Mr. Hayes would have nowhere to turn at this point, but seeing as the installer had been a DGCOS member he contacted them for assistance in reclaiming his deposit. The DGCOS managed to refund the full amount back to Mr. Hayes, which is a remarkable achievement and a real boost for the image of the double glazing industry.
What is even more remarkable about this case is that the company in question hadn't actually registered the customers details with the DGCOS paid any registration fees. The fact that the DGCOS overlooked this and still made a substantial payment to the customer is commendable.
If ever there were questions raised as to the credibility of the DGCOS, surely this case has answered it and then some. As a nationwide supplier and installers of composite doors, Global Door are thrilled to offer DGCOS protection completely free of charge to every customer. We understand that when you are spending a lot of money online, it is only natural to want some sort of peace of mind.
After all, what happens if we disappear in two years time? Or even two weeks time? Of course this would never happen, but where does that leave you and the money you have paid?
As this case proves the DGCOS is a scheme with a difference. Always be cautious when buying online, especially when companies are handing out 10 year insurance backed guarantees like candy floss at a fair. All too often these are barely worth the paper they are printed on, and you will probably find that nine times out of ten there are more loop holes in the small print than a wooly jumper.
Even if a case such as this wasn't enough to convince you that the DGCOS is a scheme that genuinely cares about consumers, our advice would be to contact them direct. Always happy to discuss an issue with a potential customer, Global Door have found the level of protection unbeatable – which is why we are proud to be a founding member.
To find out more ask us today about the DGCOS peace of mind pack, and have your copy emailed to you directly before making a decision.