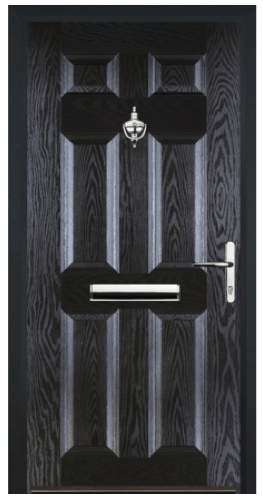 That new front door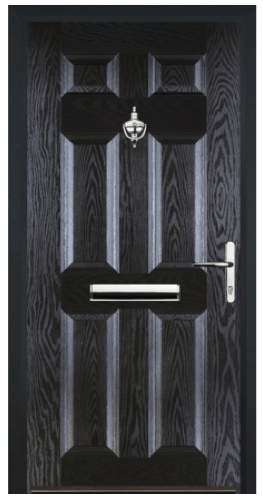 Everyone who owns a property has a front door one and we all tend to take them for granted – walking in and out thousands of times and rarely even giving it a second glance that is of course until you realise it's starting to stick, looking a bit shabby or any one of a number of reasons – it's only then when you need to replace it that you realise the choice that is currently available and the varying manners in which a door can be purchased. On line shopping is now very much the way to go for many people and Front doors are actually a very popular online product there are numerous companies to choose from all offering something slightly different but if you want a quality selection of doors all at competitive prices where you have the opportunity to design it yourself, why not visit the Global Door website
Every Global door is a composite door fully certified to all current standards – they are factory manufactured to rigorous quality controlled standards and comprise a reinforced hardwood inner frame, a thermally insulated polyurethane foam core, clad each side with a 2mm thick through coloured GRP facing grained to mimic the appearance of a wooden door and with a choice of twenty plus door style each of which is available in a choice of thirteen colours – with a multitude of glazing and accessories you will find everything you need to design your new front door even better as you design your door the price of each change you make is displayed on the screen. All the options are there whether you are a DIY enthusiast who wants to carry out his own installation or whether you want to take advantage of our excellent installation service the price you will pay is the price displayed.
If you choose our installation service we make life as easy as we can – normally within 48 hours a member of their survey team will contact you and arrange a visit to check out your dimensions and any other technical issues, only when both parties are happy that everything is correct will the manufacture of your front door be commenced. This installation service spans the UK and it is fitting not by a less than reliable "man in a van", that's not the Global door way. With Global door you can be sure that your door will be installed with the minimum convenience to yourself and to a very high installation standard. How do Global do this, they have a partnership arrangement with a nationally known installation company who operate from depots throughout the UK they are massively experienced and authorised service providers to the Insurance market a five year installation guarantee as standard on every door purchased from Global door.
Maybe you should give your good old reliable front door a second glance sometime soon – 2016 may just be the year that you decide you are ready for a change and Global Door are ready and waiting to assist.