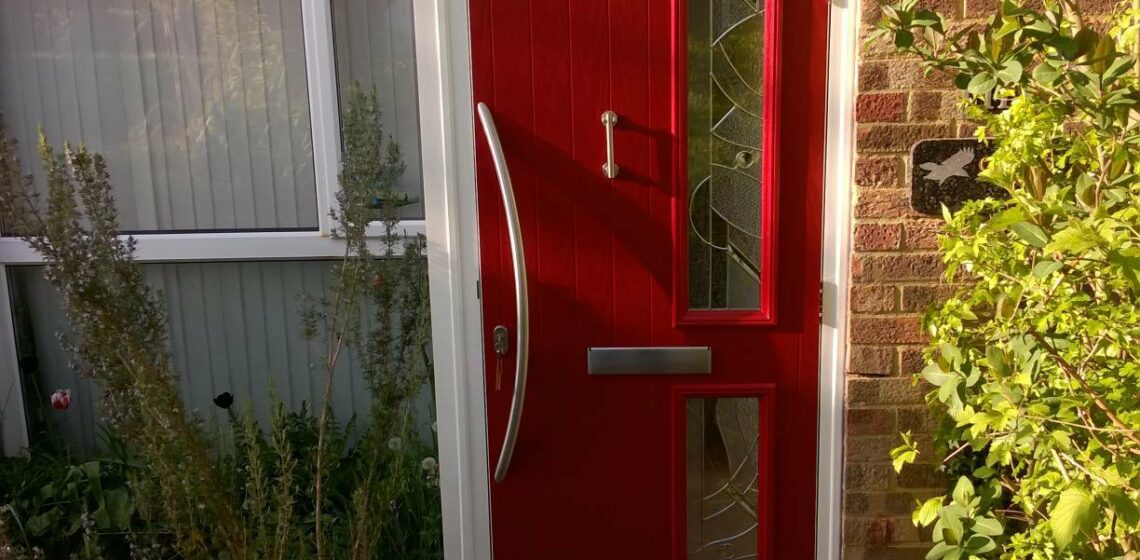 Exterior doors for you – your home your choice
 Front, back, plain, stylish, white, coloured, simple frames, complex frames that's what Global door do best, if you want a door we reckon we can supply what you need whatever your specification and no middle man or pushy salesperson trying to tell you what he thinks you want. Now that winters on its way wouldn't it be nice to spruce up the appearance of your home with the added benefit of having doors that do not warp / swell or stick at the most inconvenient of times, having doors that keep out the draughts and which because pf their thermally designed construction actually help keep the heat in your home.
It only takes a few minutes to design the door you want when you use our "door designer" – follow the step by step guidelines and go back and tweak or change as many times as you like until you have what you want – maybe not quite as fun as playing the kids PS2 (Play station -other games players are available) but then that will not provide you with a door that benefit your home for the next thirty years.
What do you get for your money – starting with the key component, the door, it is manufactured to exacting factory standards and must comply with stringent quality control criteria and it will comprise –
a reinforced hardwood frame
a solid thermally insulated polyurethane foam core slab
a 2mm thick durable GRP through coloured skin to prevent warp, twist bow etc
a thickness of 44mm which adds to the strength and creates a strong secure door.
The foam slab and the GRP cladding can be precision cut in the construction phase to create a multitude of door styles so there will always be something that matches your requirements –
a range of Georgian styles
a range of Regency styles
a range of Victorian styles
a range of cottage styles
or a range of contemporary match boarded door
and they are all available in a choice of thirteen colours
What of the frame, there are a choice of eight styles which can all be manufactured to meet your specific requirements, and they are available in a choice of seven colours.
Glass and accessories are where it starts to become difficult simply because there are so many options –
Key Tip – if you are choosing a patterned glass and you want to enjoy your privacy always ensure that the internal backing glass is "obscure" – if you can see out others can see in.
Door designed and ready to press the buy button – consider the following –
Who is going to install your door ? – we are biased but always recommend our own "First Choice Installation Service ", we have been doing it for ten years so we know what we are doing and our customers seem to like our service – at least that's what they tell us on Trust Pilot – how do you access our installation Service – it's right there at the end of the door designer telling you the cost of our deliver and install anywhere in the UK service.
How are you going to pay for your door? – major expenditure is always a headache, but we try to help, provided you qualify you could spread that cost by taking advantage of our 0% finance scheme which is run in association with Barclays.
And what about the questions that the previously mentioned "pushy salesman" would never answer –
Guarantees – Product ten years – installation 5 years
Consumer Rights -Our web site is sprinkled with "icons" that link to our "Consumer Protection page" which tells you what you should know and do should anything go awry with your purchase
And possibly best of all our complete range of exterior doors for not only add to the appearance of your property but are virtually maintenance free the through coloured GRP cladding to all of our doors has a life expectancy of thirty years it will not rot or deteriorate and all that is required to return it to showroom condition is a wipe with a damp cloth.
Your home, your door, your choice, design it now at Global Door and be warmer this winter.