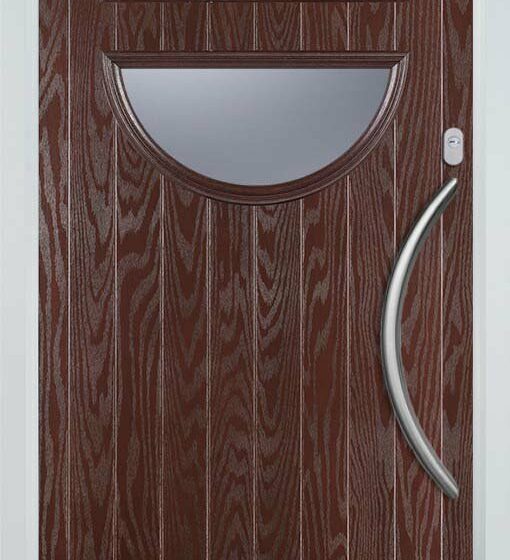 At Global Door we are proud to welcome another product to our range – FD30  fire doors.
You may ask what is the difference between a standard composite door and a FD30 composite door?
In a nutshell, a composite door that has FD30 accreditation has been fire checked for 30 minutes. It is a legal requirement in certain situations that a fire door must be used. The include the entrance door to flats/apartments, communal doors and also the door between a house and a garage.
Composite fire doors are more of a niche product, as there are more materials required to ensure the doors are suitable for extreme heat conditions. Because of this, choice for FD30 composite doors is more limited than a standard range. Thats not to say we haven't got plenty of choice for you. We have fire check four of our most popular door styles to bring you a great selection of FD30 composite doors. Whats more, we can offer some industry first colours for composite fire doors, including onyx black, anthracite grey and cream.
We can supply composite fire doors direct to your door in 10 working days – this is a phenomenal lead time as the industry standard waiting time for these products is usually four weeks!
If you require installation we also have you covered – we install across the whole of the UK and Northern Ireland. Simply pay your £60 deposit online and have your home survey arranged the same day. We can typically be out to survey within 48 hours, and in 15 working days your brand new composite fire door can be installed.
Please view our fire door range to find out more information, and get your price instantly.