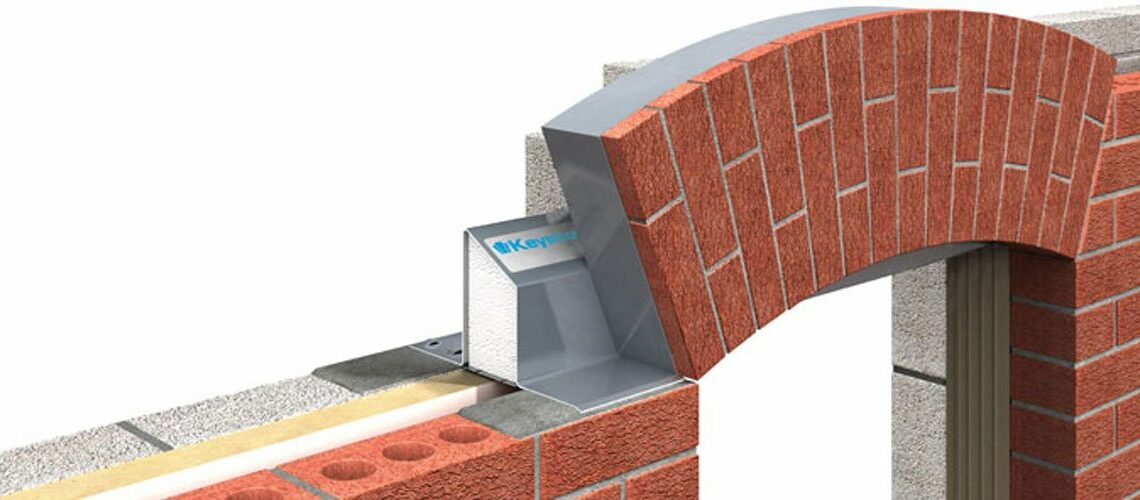 Lintels really do matter.
They come in all shapes and sizes and can be manufactured from both steel and concrete and many other materials and basically they all but guarantee that brickwork over doors and windows should never crack or collapse.
The something worse in question being the complete collapse of the brickwork façade – as perfectly demonstrated in this article Cramlington furniture shop declared unsafe – in this instance the timber lintel had simply rotted away causing the collapse – imagine if you have no lintel just how much more at risk you are?
AT GFD Group we put our customers safety first so whether you are purchasing a new front door from any of our group companies Timber Composite Doors, Global Door, Fusion Door, Composite Door Prices – the advice from our Surveyor when he comes to visit your property and cannot locate a lintel will unfortunately always be the same – NO LINTEL MEANS NO INSTALLATION until a lintel is installed
As a reputable company we try to ensure that we follow the rules and keep abreast of legislation at all times and the Building Regulations – Approved Document A (a long and complex document) require that the structural integrity of the building be retained at all times and that means from the foundations to the roof. As part of this structural integrity for doors/windows the Building Regulations require structural lintels for both the external and internal leaves of cavity walls, most modern properties incorporate such lintels and therefore installing new doors/windows is normally not a problem. However, it is not unusual to find buildings from the first half of the twentieth century where the non-loadbearing external leaf simply sits onto the original fairly substantial timber window and door frames, it is in instances such as this where problems can occur when the window/door is removed and brickwork above is unsupported
Companies such as ourselves at the GFD Group take this matter extremely seriously – fortunately door /window installation companies do not need to obtain Building Regulation Consent for every new door/window installation provided all of their staff – surveyors and installers hold the appropriate "Competent Persons Scheme" certification.
Note Competent Person Schemes (CPS) were introduced by the UK Government to allow individuals and enterprises to self-certify that their work complies with the Building Regulations as an alternative to submitting a building notice or using an approved inspector
There are a number of Government sanctioned companies who carry out the training to provide the appropriate level of professional expertise to Surveying and Installation tradesmen notably Fensa / Certass/Assure – all GFD Surveyors and Installers have the achieved the appropriate certification from Assure
The fact that our Surveyors and Installers have the appropriate certification does not mean we can do as we wish as there are Trade Guidance and Legal compliance issues which must also be considered the clearest definition of which is that issued by the Glass and Glazing Federation (a recognised regulator for the double glazing industry). In their technical based 70-page document – The GGF installations guide for doors and windows in two concise paragraphs spell out the requirements responsibility and legal position of anyone company or individual who installs new doors or windows as follows –
"The necessity for lintels is dependent on the design of the structure. However even if no lintel is fitted above the existing aperture, the installation company is responsible for assessing if lintels should be installed because of potential movement in the brickwork. If required, a lintel should be installed. The installation company cannot avoid the issue on the grounds that because the original window did not have a lintel, the replacement does not need one either. The installation company is responsible for advising whether or not lintels are required. A disclaimer issued by the customer is not an acceptable practise.
If a lintel is required, the lintel contract can be separate from the window contract and a separate cost would be involved. The installation company would be within their rights to charge for the lintels and for them to be installed. Retrospective remedial work required due to the lintels not being installed would normally be at the installation company's cost."
So to put it simply no lintel no door installation -until a lintel is installed.
We at GFD realise that this can be very annoying for our prospective customers when advised of the requirement of a lintel but we equally feel the pain when those customers cancel rather than proceed with a purchase – we have no desire to be the bearer of bad news but GFD to retain our reputation as a reputable and trustworthy group of companies have to follow the rules and regulations.
Building Regulations and Health and Safety rules do save lives and prevent injury and the door/window installation industry is no different to many other aspects of the construction industry – consider some of those other household jobs that the average handyman / DIY expert could happily undertake –
Adding an electrical spur and socket – now requires to be carried out by a Part "P" registered electrician and you must make sure you comply with latest edition of the "electric wiring regulations"
Repositioning a gas cooker or any alterations to your heating system requires a "Gas Safe" heating
Engineer
Installing a shower can if regulations are complied with fully can require a builder, an electrician and a plumber
–the list is unending – and for many is annoying but when it comes to selling your property and completing the conveyancing documents there will be questions as to who did what if you have had alterations carried out.
At GFD we realise that this issue of lintel is both emotive and that the actual verification of the lintel can be a very subjective matter as some forms of lintels "metal bars", "wire frame", "timber" can be difficult to see without stripping away the building façade or internal décor, to minimise this risk GFD have equipped all of their Surveyors with "detector/probes" that can determine what lies beneath the surface of the wall covering.
Whenever one of our GFD surveyors discovers the lack of a lintel he will immediately advise the customer if they are present and advise him of the problems and possible consequences, if this is not possible, immediately our office is in receipt of the Surveyors report at the same time as we confirm the intended order we will advise by a mail that will read –
"Great news! We are almost ready to order your brand new door. Please find below a copy of your order, including the technical details noted by our surveyor and any changes you have already made.
Our surveyor has indicated that before we can install the door a lintel is required. This is unfortunately a legal requirement to comply with building regulations.
If you need more information regarding this, please call the office and we can go through it with you.
Etc. Etc.".
-thereby allowing the customer the earliest opportunity to review their position.
At GFD HQ we are well aware that there are individuals/companies who will happily replace your door/window with complete disregard to the consequences however our position on this matter is very simple –
GFD Group of companies Timber Composite Doors, Global Door, Fusion Door, Composite Door Prices will continue to follow the rules and regulations re the requirement for lintels – safe in the knowledge that we are not placing prospective customers and their families or any third parties in a position where they could sustain injuries or worse.
We much prefer the option of giving the correct advice now rather than having to be engaged in litigation and court proceedings at some later stage as a consequence of our actions.